Welcome to the Screwattack Wiki
The wiki about Screwattack.com that
anyone can edit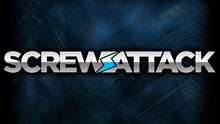 Screwattack is a website started by
Craig Skistimas
. Screwattack creates video game related videos including
Death Battle
,
Top 10's
and
ScrewAttack Live
for their community, the
g1
's. ScrewAttack was acquired by FullScreen in 2014. The site is available
here
.
YouTube
page
here
. Also, check out
GameAttack
! This is a fan-made wiki dedicated to the site, the shows and the crew! We cover both ScrewAttack and GameAttack!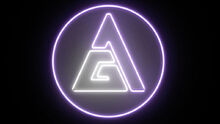 Poll
Which let's play style show is your favorite?
What's new
20th April 2016 - The wiki reaches 600 pages.
27th August 2016 - The wiki reaches 700 pages.
9th January 2017 - The wiki reaches 800 pages.
22nd April 2017 - The wiki reaches 900 pages.
Rooster Teeth Productions Rooster Teeth

Let's Play Network

Achievement Hunter

•

Cow Chop The Creatures

•

Funhaus Kinda Funny

•

Screw Attack

Shows

Camp Camp

•

Red vs. Blue

Related
ScrewAttack on Twitter
Featured Article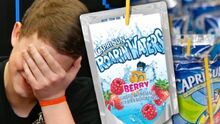 Parker attempts the Capri Sun Challenge. Can he drink 15 capri suns in 15 minutes?
Featured Videos
GameAttack's New Year Stream 2017
GameAttack celebrated the new year with a livestream.
Ad blocker interference detected!
Wikia is a free-to-use site that makes money from advertising. We have a modified experience for viewers using ad blockers

Wikia is not accessible if you've made further modifications. Remove the custom ad blocker rule(s) and the page will load as expected.