Ad blocker interference detected!
Wikia is a free-to-use site that makes money from advertising. We have a modified experience for viewers using ad blockers

Wikia is not accessible if you've made further modifications. Remove the custom ad blocker rule(s) and the page will load as expected.
Welcome to the Screwattack Wiki
The wiki about Screwattack.com that
anyone can edit
Screwattack is a website started by Craig Skistimas. Screwattack creates video game related videos including Death Battle, Top 10's and ScrewAttack Live for their community, the g1's. ScrewAttack was acquired by FullScreen in 2014. The site is available here. YouTube page here. Also, check out GameAttack! This is a fan-made wiki dedicated to the site, the shows and the crew! We cover both ScrewAttack and GameAttack!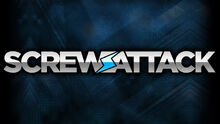 Please note: We do not allow Death Battle suggestions, discussion, fan work or fanon on this site. Please take this discussion to the official Facebook page, or the comments of the latest Death Battle video on YouTube. You can also discuss the show with fans over at the Death Battle wiki (make sure to read their rules first and don't troll about the losers losing)!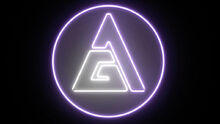 Anything placed anywhere on this site that does not follow this rule will be treated as spam and WILL be removed immediately, unless it is factual information to be added to Death Battle pages. Chad and Ben will ignore all suggestions not placed in the correct places.
Poll
Which let's play style show is your favorite?
What's new
25th January 2015 - ScrewAttack Wiki is rebooted by Prowler64
26th January 2015 - The wiki reaches 50 pages.
1st February 2015 - The wiki reaches 100 pages.
4th February 2015 - Prowler64 becomes the admin.
15th February 2015 - ScrewAttack's 9th Anniversary + 24 hour marathon
13th April 2015 - The wiki reaches 150 pages.
6th May 2015 - The wiki reaches 200 pages.
12th June 2015 - The wiki reaches 250 pages.
14th July 2015 - The wiki reaches 300 pages.
17th July 2015 - SGC 2015
28th August 2015 - The wiki reaches 350 pages.
12th October 2015 - The wiki reaches 400 pages.
29th November 2015 - The wiki reaches 450 pages and reached the 2015 goal!
17th January 2016 - The wiki reaches 500 pages.
15th February 2016 - ScrewAttack's 10th Anniversary + 48 hour marathon
20th April 2016 - The wiki reaches 600 pages.
27th August 2016 - The wiki reaches 700 pages.
Rooster Teeth Productions Rooster Teeth

Let's Play Network

Achievement Hunter

•

Cow Chop The Creatures

•

Funhaus Kinda Funny

•

Screw Attack

Shows

Camp Camp

•

Red vs. Blue

Related
ScrewAttack on Twitter
Featured Article
Evil Craig may have been fired, but you can still enjoy his 'constructive' criticisms about everything gaming.
Featured Videos
SGC gameshows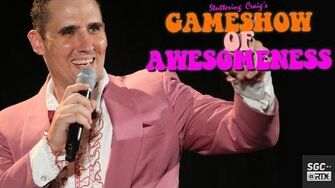 SGC is an incredible event, and here are some of the best panels of the last two years. Craig's awesome gameshow of awesomeness!