ScrewAttack has released three games to date. Two of which fall under the ScrewAttack Games division. ScrewAttack Games officially began in 2014 with AVGN Adventures.
Texting of the Bread
Edit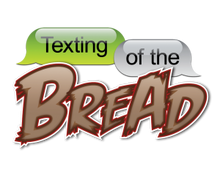 Released in 2009?, Texting of the Bread is a typing game similar to Typing of the Dead.
AVGN Adventures
Edit
In 2014, ScrewAttack Games helped create the platforming title, Angry Video Game Nerd Adventures. It saw a PC release in 2014, and is expected to have a Wii U release sometime late 2015.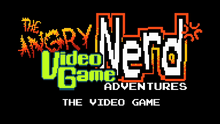 Advertisement Videos
Edit
AVGN Adventures is $4.99 - STEAM SALE!
AVGN Adventures Sale and Halloween Update!
SALE! AVGN Adventures is 50% off on Humble Spring Sale!
HAPPY HOLIDAYS! AVGN Adventures is 55% Off! - Steam Holiday Sale
AVGN Adventures is 55% Off - Steam's Autumn Sale
Disorder
Edit
Disorder is the second game ScrewAttack Games produced. It is a platform / puzzle game considered to be the 'opposite' of what AVGN Adventures is. The game was released in January 2015.
Advertisement Videos
Edit
Disorder | Now on Mac and Humble Store!
Jump and Shoot
Edit
Made by Sam, the creator of AVGNA (above), is a Mega Man inspired runner game released in March 2015.
Advertisement Videos
Edit
Jump'N'Shoot Attack Reveal Trailer
Ad blocker interference detected!
Wikia is a free-to-use site that makes money from advertising. We have a modified experience for viewers using ad blockers

Wikia is not accessible if you've made further modifications. Remove the custom ad blocker rule(s) and the page will load as expected.