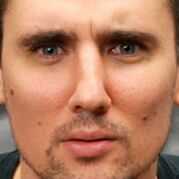 Evil Craig is the opposite show to Reasons We Love. The show began on August 17th 2012 with the premise of the character Evil Craig listing reasons why a game (or whatever the topic is) sucks. Cue yelling, swearing and threats if you don't like his videos.
In 2016, the show had its own shirt, with the slogan "Hate Craig Hate" on it, making a wrestling reference. The shirt did not sell well, which led to the show's cancellation. Evil Craig continues to hate things on Twitter.
See Also
Edit
Ad blocker interference detected!
Wikia is a free-to-use site that makes money from advertising. We have a modified experience for viewers using ad blockers

Wikia is not accessible if you've made further modifications. Remove the custom ad blocker rule(s) and the page will load as expected.