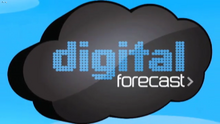 Digital Forecast was a show hosted by Ben, although apparently it was once hosted by Nick. In this show Ben discussed the trailers of games that were being released in the near future. It also featured a "7 Day Outlook" segment which showed off the games being released this week. The theme song was called "Power Plant" by Simon Viklund. After the show was cancelled, the community took it over. Unfortunately, it seems that all of the other Digital Forecast videos (Nick's videos) have been deleted.
List of Episodes
Edit
Ad blocker interference detected!
Wikia is a free-to-use site that makes money from advertising. We have a modified experience for viewers using ad blockers

Wikia is not accessible if you've made further modifications. Remove the custom ad blocker rule(s) and the page will load as expected.