The Bottoms up cup was supposed to be the replacement for Mario Party After Dark, with a round-robin competition between the staff of ScrewAttack. The Cup would involve drinking and competing, where the losing team of a round / point would have to take a sip. It didn't work out as well as hoped. The show began on October 19th 2013, but after low ratings and a draw on the table at the end of the competition, Bryan announced during a live stream in late 2014 that the Bottoms Up Cup was retired - just one stream away from completion
.
The teams
Edit
Bonestorm - Craig and Sean
Rocket Death Lions - Sam and Ben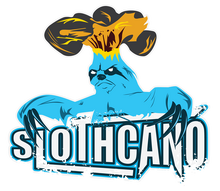 Lazer Wolvez - Chad and John
Slothcano - Bryan and Lauren
The matches
Edit
Place airdates, games and detailed results for each match, plus a final ladder at the end of the competition.
Bonestorm vs Lazer Wolves
Edit
Mario Tennis
Rocket Death Lions vs Slothcano
Edit
NBA Jam, Super Smash Bros Brawl, Mario Kart
Bonestorm vs Rocket Death Lions
Edit
Rocket Death Lions vs Lazer Wolvez
Edit
Slothcano vs Bonestorm
Edit
Rocket Death Lions - 2 wins 1 loss
Lazer Wolvez - 2 wins 1 loss
Bonestorm - 1 win 2 losses
Slothcano - 1 win 2 losses
The Missing Final Stream
Edit
While a final between Rocket Death Lions and Lazer Wolvez was supposed to happen, it was confirmed by Bryan during a livestream in late 2014 that Bottoms Up Cup was cancelled despite only have one more match to go before a winner would be revealed.
Later, Sam stated that he would be interested in completing the Bottoms Up Cup, but could not confirm it to happen.
Ad blocker interference detected!
Wikia is a free-to-use site that makes money from advertising. We have a modified experience for viewers using ad blockers

Wikia is not accessible if you've made further modifications. Remove the custom ad blocker rule(s) and the page will load as expected.