Adventure in Little Rock is a Choose Your Own Adventure from 2010. Unlike other Choose Your Own Adventures, this was a one off from a few years earlier than when the regular Choose Your Own Adventures became a show.
Synopsis
Edit
Jared is in Little Rock, Arkansas. There is a new convention here. ScrewAttack has been invited to join the other guests. They just had their own convention and they want to help support them. Jared lists some of the guests that will be there. He gets to the door, and finds a notice saying that the convention is no longer happening.
Craig is in the car saying that he needs to make the best of a bad situation. He needs to find something that has to do with video games, so he decides to find the first thing that Google comes up with. He finds something called Crafty Goblin Games. He doesn't know what that means, but they will go to find out. They drive past some kind of event, and Jared says that he knows what it's not.
Craig drives past the abandoned building. Everything is cancelled here, as the Crafty Goblin doesn't exist anymore! They don't know what to do!
Play a Banjo
Edit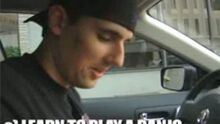 Craig gets out of the car to go to the music store. Jared stays in the car with the camera. He comes back. He tells the g1 that they chose wrong. They wouldn't let Craig in!
YOU HAVE DIED
Go Site Seeing
Edit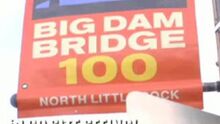 Jared is hosting, and says that Little Rock doesn't have much, but it does have a Big Dam Bridge. Jared laughs. It's not that big. Craig says "That's what she said".
YOU HAVE BEEN SUBJECTED TO A "YOUR MOM" JOKE
Find a Submarine
Edit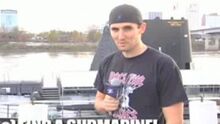 Craig looks at a submarine, and seems disappointed by it. Jared has found a torpedo, and an anti aircraft gun! Jared makes shooting noises.
YOU HAVE BEEN SUBJECTED TO JARED... YOU WIN... WE THINK
Jared continues making shooting noises, and finds something in the gun is missing.
Ad blocker interference detected!
Wikia is a free-to-use site that makes money from advertising. We have a modified experience for viewers using ad blockers

Wikia is not accessible if you've made further modifications. Remove the custom ad blocker rule(s) and the page will load as expected.